NEWS



ANFIBIO RECORDS


English Language
Home Tuition, the best way to learn English in a comfortable and fun setting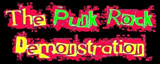 Punk Rock Radio Station from Diamond Bar near
Los Angeles in California: Listen to it online!
| | | |
| --- | --- | --- |
| seleziona la lingua - select language | | |
TICKETS FOR REBELLION FESTIVAL 2020
BLACKPOOL - ENGLAND
CANCELLED FOR COVID19!!! KEEP YOUR TICKETS

Ciao


You can buy the tickets for the Rebellion Festival in Blackpool of 6-7-8-9 of August 2020.
The price for each ticket is GBP 165.
You can pay in GBP, EURO or other currencies, with every kind of credit card or Paypal (Paypal will exchange automatically the amount in GBP).
You can find here the change GBP/EURO:
https://www.xe.com/it/currencyconverter/convert

For normal tickets (the traditional tickets pressed on paper) the postal costs, commissions and others, are: for Europe GBP 10, for non-European countries GBP 12.
You can also buy the electronic tickets: we will send you a code (as per the flight ticket), then you can take your wristband/pass at the doors of Winter Gardens. In this way you don't spend money for postal service!

For payment you can use credit card or Paypal, click on "aggiungi al carrello" and follow the instructions.
There is a cost of GBP 7 for each ticket kept by Paypal for the transation.
For normal tickets (the traditional tickets pressed on paper), we only accept payments that arrive us within 18 of July 2020.
For electronic tickets, you can buy them until the 27 of July 2020.

.betty.
ricky
For normal tickets:
Once you've made the payment, please don't forget to send us the complete name and street address where to send the tickets, to this e-mail: reazione.rimini@gmail.com
Electronic ticket for Italy
and rest of the world
tax of Paypal for each ticket: GBP 7
transaction cost: GBP 2

Normal ticket for Italy



tax of Paypal for each ticket: GBP 7
postal cost: GBP 8

Normal ticket for Europe



tax of Paypal for each ticket: GBP 7
postal cost: GBP 10
Normal ticket for


non-European countries

tax of Paypal for each ticket:

GBP 7
postal cost: GBP 12
more info about the festival:
http://www.rebellionfestivals.com
to book B&B, hotel and apartments:
http://www.iknow-northwest.co.uk/blackpool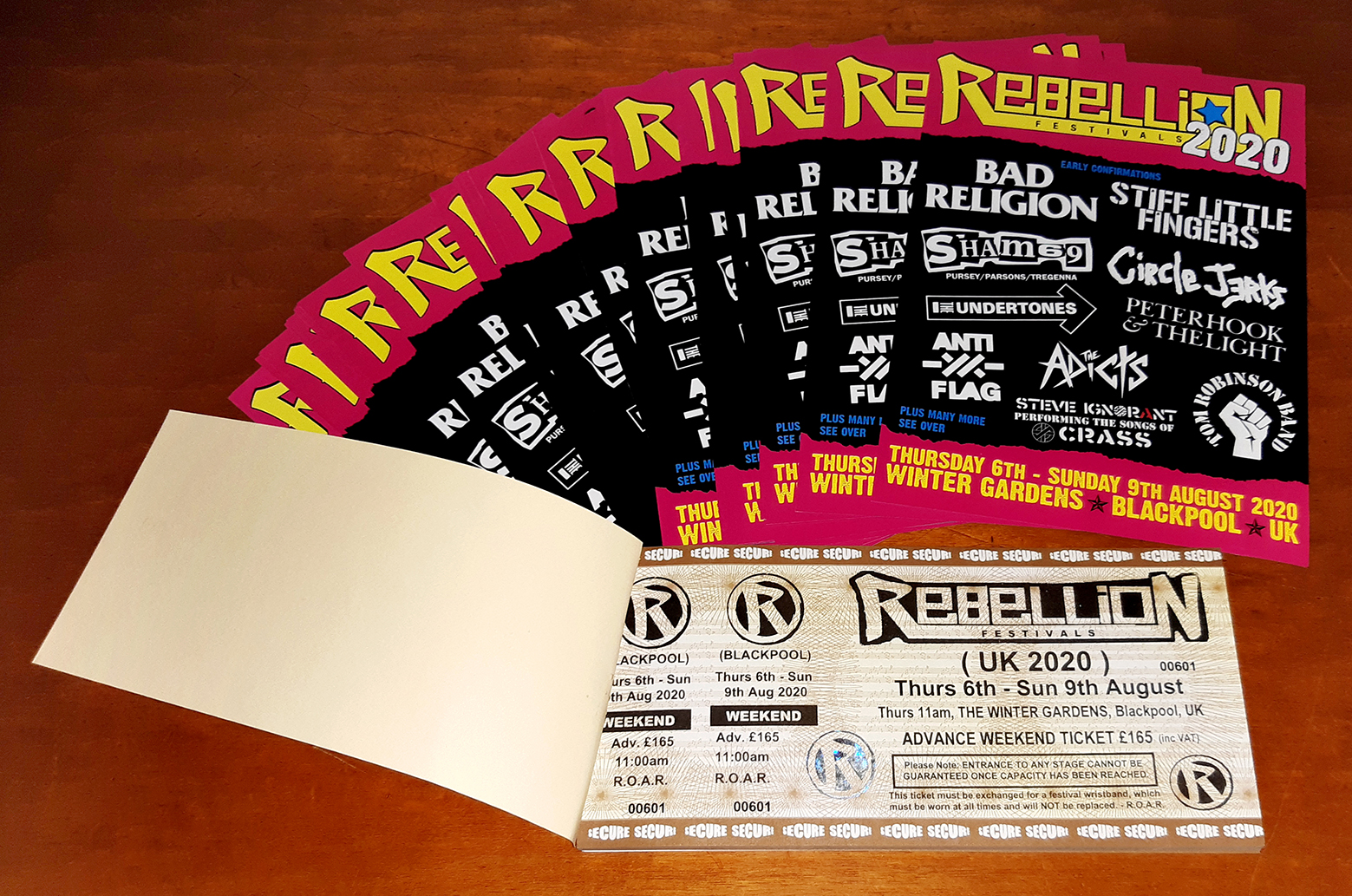 SOCIAL NETWORK